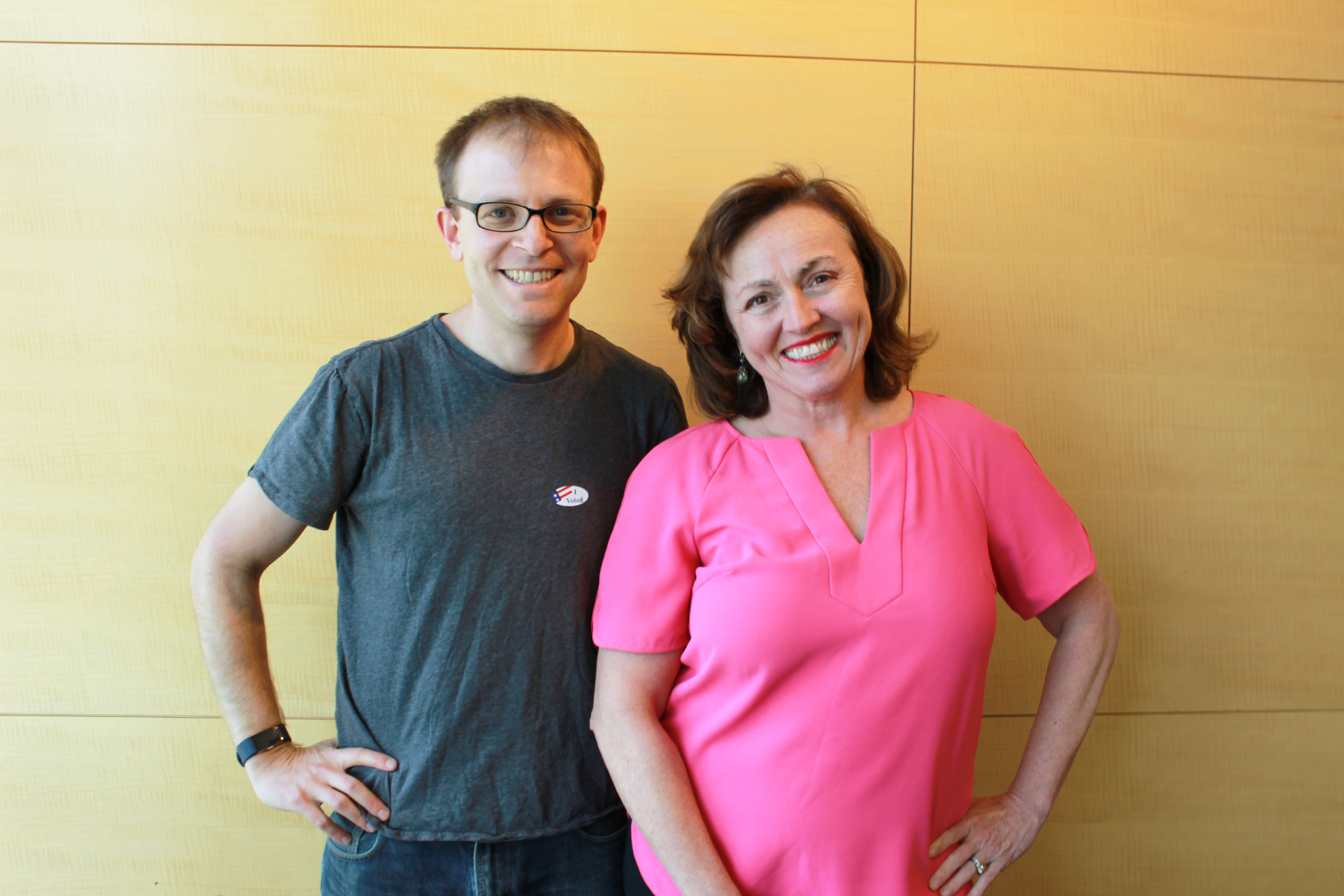 Co-founders Mike Greenfield and Pat Reilly started Change Research to protect and strengthen American democracy.
Mike, the first data scientist at both PayPal and LinkedIn, started running his own public opinion polls online in early 2017. At the same time, Pat, a seasoned political professional who ran her own communications firm, joined a network of tech executives to surface Silicon Valley solutions to improve civic engagement.
Mike and Pat bonded over a shared sense of urgency as parents to advance a humane and scientific world, and they were surprised by the state of polling: high costs, long turnaround times, inaccuracy, and a lack of innovation.
When Mike heard about friends doing work in the special election for a U.S. House race in Kansas, he independently ran a poll there, finding that Democrat James Thompson was far closer than most thought possible; Thompson didn't know how well he was doing because he couldn't afford to run his own polls. Mike and Pat teamed up to poll in Montana's special Congressional election in May 2017, which ended up being the most accurate public poll of the race.
In July 2017, Change Research was incorporated as a Public Benefit Corporation, with the mission of improving American democracy by making public opinion insights more accessible to forward-thinking political campaigns and advocacy organizations.
By providing fast, accurate, and affordable public opinion polling, Change Research offers deeper, richer, and more frequent data collection for large races and organizations. Change Research has conducted over 800 polls to date for campaigns, media, and causes at all levels and budgets, surveying nearly 2 million people.
In 2018, Change Research had more public polls featured on FiveThirtyEight than any other pollster – and was 10% more accurate than the website's benchmark. On average, Change Research estimated the Democratic candidate's vote share within 2.6 points of the midterm election results that year, besting the accuracy rate of The New York Times in the 16 races where both companies polled.
Change Research takes pride in democratizing access to quality research for the record number of diverse and underrepresented candidates running for office: half of Change Research's clients in the 2018 election cycle were women, and a third were people of color.
Change Research is the official pollster of Crooked Media's Pod Save America and KQED, the most-listened-to public radio station in the US. Change Research publicly releases toplines from its 2020 Change presidential polling series in partnership with South Carolina's Post & Courier, The Nevada Independent, the Iowa Starting Line, and New Hampshire's The 603.