Change Makers
They're asking big questions. They're not accepting the old way of doing things. They're moving faster, getting better data, and winning.
Change Research is proud to partner with Change Makers.
"Change Research's findings and analysis helped us craft the most effective messaging."
—Jennifer Edwards, Senior Director of Digital Engagement and Democracy
Read More
Color Of Change PAC approached Change Research for guidance in several State's Attorney primary races. 
Color Of Change PAC was looking for insights into the state of the races: 
– How well-known were the candidates, and what impressions did voters have of them?
– What types of criminal justice reforms did voters prioritize, and how did they link those reforms with the candidates?
– How could we best speak to Black voters who are often left out of the political conversation? 
The poll results showed that the public outcry over racism in policing had become a breakthrough issue even among white voters, and one that was salient to them when deciding who to support for State Attorney. 
Tapping into these insights, Color Of Change PAC helped successfully advance democratic candidates Kim Foxx in Cook County and Monique Worrell in Orange-Osceola counties though their state attorney primary election wins.
Jennifer Edwards, Senior Director of Digital Engagement and Democracy, observed, "The quick and accurate polling gave us crucial insight into voters' changing perceptions around growing injustices and criminal justice issues, allowing us to address opportunities to promote the critical role of state's attorneys and pivot, when necessary, to more effective issue messaging."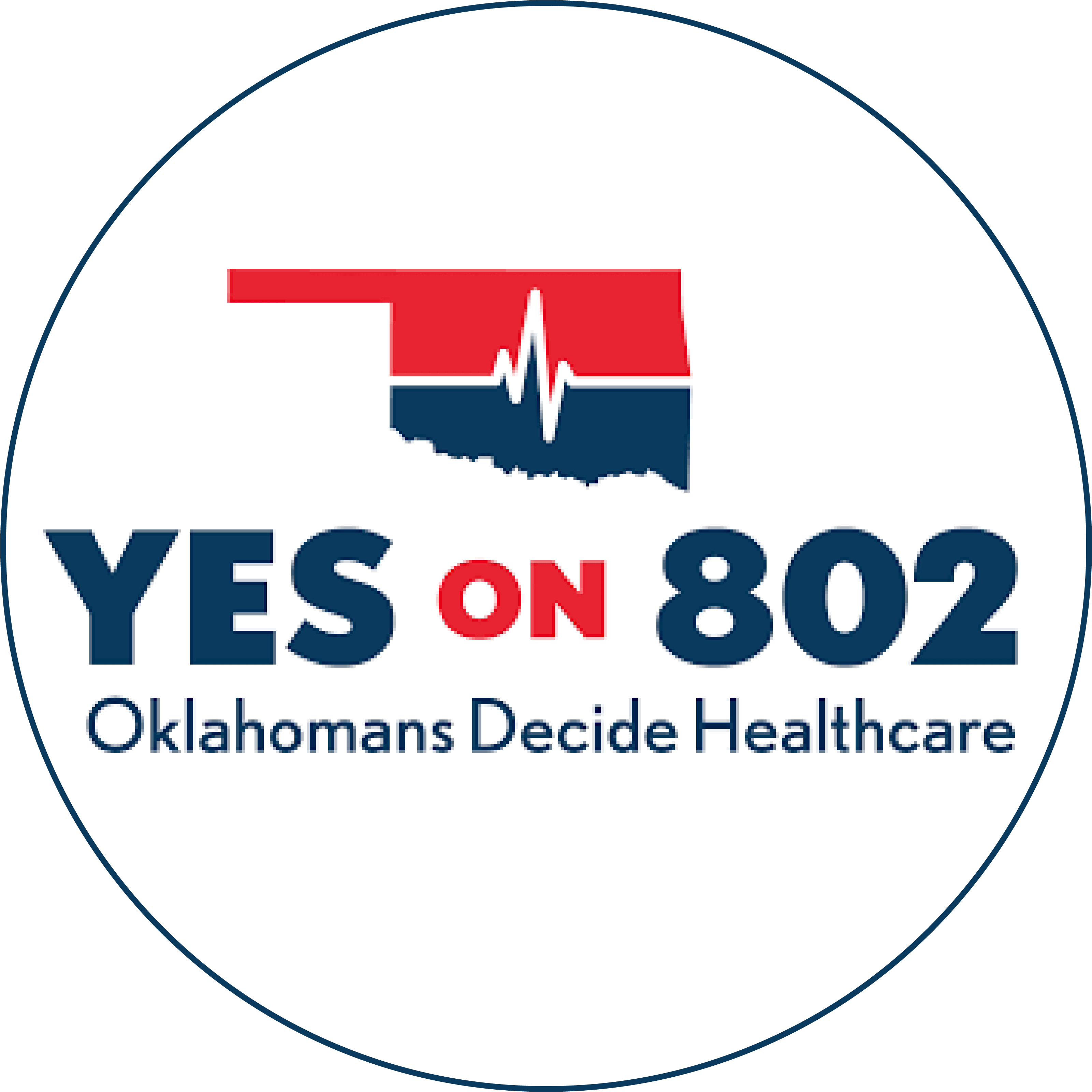 "We were able to watch the race grow tighter in the closing days of the race. We were making critical adjustments to our field and digital targeting based on that information—which proved crucial for our victory on Election Night. Fast and accurate combined with seasoned expert advice translated into winning for the working people of Oklahoma."

—Amber England, Yes on 802 Campaign Manager 
Read More
On June 30th, 2020, more than 200,000 Oklahomans became newly eligible for Medicaid when voters approved State Question 802. We were honored to work with the Yes on 802 team to provide continuous data that helped the Yes on 802 campaign win. 
Change Research worked with the Yes on 802 team to track support for Medicaid Expansion in Oklahoma in the final few weeks before Election Day. When Change Research started polling on June 19th, the Yes on 802 campaign led by several points—before an aggressive push by opponents depressed support, especially among Republicans. The Yes on 802 team leveraged our fast, affordable research to conduct daily polling in the final days of the race, using a continuous stream of fresh data to adjust their strategy as support for the initiative steadily declined. On election day, results came in exactly where our final estimates showed the race—close, but close enough to win. 
"Democracy failed us in Georgia, but Change Research had our back. We needed quick insights, and Change Research polled over 2200+ voters, focusing on African- Americans who have been largely ignored by traditional pollsters and voter files."

– Nse Ufot, Executive Director of The New Georgia Project
Read More
New Georgia Project partnered with Change Research to gain insights into the fairness of the election for Governor of Georgia after the election showed a problem with ballot count. Change Research targeted Black voters in the state to better understand their experiences in the voting process and found that Black voters were significantly more likely to say they had experienced barriers to voting. Our poll showed that Black voters and more than half of Abrams voters (64%) did not trust the results of the election, compared to only 9% of Kemp voters. Change Research's ability to target specific voter groups allowed New Georgia Project to dive deeper into the election and understand its outcome.
Katie Muth,
Pennsylvania State Senator
"I knew I was making progress, but some political insiders didn't think I could win. Change Research's fast and accurate polling showed me ahead and at 80 to 90% less than a traditional poll. When I won on Tuesday, I came in precisely where Change Research predicted."
Lina Hidalgo, Harris County Judge, Harris County, Texas
"We worked with Change Research on baseline polling. We learned where we were strongest, and that helped inform our strategic decisions."
"Change Research did an exit poll of 1000+ voters right after the election, giving us valuable insights about the national attitudes towards female candidates and office holders that we could share at our landmark event of the year."
-Erin Vilardi, Founder and CEO of Vote Run Lead.
"Having surveyed tens of thousands of Latinos in key states with growing Latino populations, down to specific counties, Change Research is our best partner to understand national trends and how they apply to this cohort of voters."
-Maria Teresa Kumar, President and CEO of VotoLatino
"We tested multiple video ads in swing state legislative districts to identify and test the most effective pro-immigration visuals and messages that appealed to independents."
-Beatriz Lopez, Communications Director at Immigration Hub
"The opportunity for a historic $49 million investment in our public university campuses via a voter-approved bond was one we couldn't afford to lose. Change delivered, and the final votes to win were almost exactly as they predicted."
-Samantha Warren, the Director of Government and Community Engagement with Yes on 4 – University of Maine System Bond Issue
Healthy Food for Denver Kids – Yes on Ordinance 302
"Our poll with Change Research allowed us to test our messaging, strategically adjust our communications, and identify the most engaging way to tell our story as a grassroots, citizen-led campaign. We even renamed our initiated ordinance campaign 'Healthy Food for Denver Kids' to better earn the support of Denver voters,"
– Blake Angelo, the Campaign Chair for Yes on Ordinance 302, said.
Ordinance 302 passed with 59% of the vote.
Scholten was running against 15-year incumbent, Steve King, who was thought to have an 18-point lead. In the days leading up to the election, Change Research, which polled the district independently, released a poll showing King at 45 percent and Scholten at 44 percent. In the three days following the poll, Sholten raised $900,000 and on election day came within 3 points of King.
Irene Lin, Scholten's campaign manager, said, "The poll definitely broke a dam. People thought, "Oh my God, Steve King can actually be beaten?'"
Ready to win?
Build a winning strategy backed by powerful polling insights.