Fast, accurate, and affordable.
We field online polls quickly and
accurately
at a low price point. We recruit new participants for every poll. And we are constantly innovating.
"Change Research has been and remains an essential part of my campaign. They provide both accuracy and strategic advice, and surpass expectations again and again."
– Rep. Lauren Underwood (IL-14)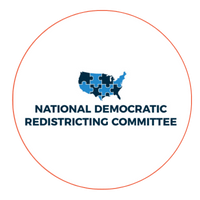 "Change Research has given the NDRC an opportunity to poll large of waves of concurrent polls in a wide variety of state legislative districts throughout the country, at an affordable rate."
– Claire Low, Targeting and Analytics Director, NDRC
"Change Research stands out as a pollster with a willingness to innovate. We have gone back to them again and again."
– swel.us, Eli Il-Yong Lee and Sandra Wechsler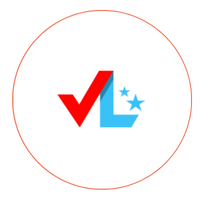 "Having surveyed tens of thousands of Latinos in key states with growing Latino populations, down to specific counties, Change Research is our best partner to understand national trends and how they apply to this cohort of voters."
– Maria Teresa Kumar, President and CEO of VotoLatino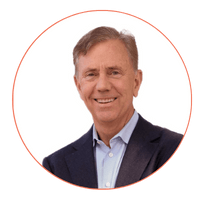 "Change Research successfully predicted victory within 0.5 percentage points. Change allowed us the ability to actually show voters the videos and get their real-time feedback. In addition to the poll being increasingly time & cost efficient, the ability to test TV ads was critical."
– Emily Lamont, Senior Advisor, Ned for CT
Donald Trump has opened up significant leads in recent polls of the GOP presidential primary. But our new polling shows that Trump's lead is less firm than the margins suggest. In a new nationwide survey of 1,208 registered voters, Change Research asked the sample's...
A new nationwide survey of 1,208 registered voters, fielded from April 28th through May 2nd, shows that a convincing majority of Americans believe that Justice Clarence Thomas should resign as a result of accepting lavish gifts from billionaire Harlan Crow, with 56%...
Change Research found that a women's experience with narcissism predicts an unfavorable opinion of Donald Trump.
The record speaks for itself
Change Research gives you data and insights with our unique methodology.
The only pollster showing Mike Franken leading the Iowa Democratic senatorial primary
The most accurate polling of the San Francisco District Attorney recall
In 2020, we conducted 27 polls for U.S. Senate races. Our average error in these polls was 5.7, while the average error of over 500 Senate polls aggregated by FiveThirtyEight was 6.1.
Uniquely accurate in down-ballot races
Voters have changed. It's time polling strategy did too.
Intelligent geolocating
to keep insights relevant
Find voters where they are – on their devices
A fraction of the cost of typical polling solutions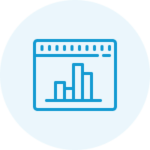 Digestible and clarifying
action oriented reports
Spend less time sifting data, more time winning
Candidate Feature
Lauren Underwood, U.S. Rep in IL-14
Lauren Underwood was a registered nurse and career public servant at the Department of Health and Human Services until she pulled off an upset against a 4-term Congressman. Change Research polling helped her campaign:
Identify issues that mattered most to undecided voters and the counties with the greatest number of undecided voters
Quickly concentrate efforts in the final weeks of the campaign
You're in good company
Change Research works with forward-thinking organizations nationwide.
image_1
image_2
image_3
image_41
image_4b
image_5
image_6
image_7
image_8
image_9
image_10
image_11
image_12
image_13
image_14
image_15
image_16
image_17
image_18
image_19
image_20
image_21
image_22
image_23
image_24
image_25
image_26
image_27
image_28
image_29
image_30
image_31
image_32
image_33
image_34
Ready to win?
Build a winning strategy backed by powerful polling insights.